"Neun" Group Exhibition in Erlangen
15.11.2020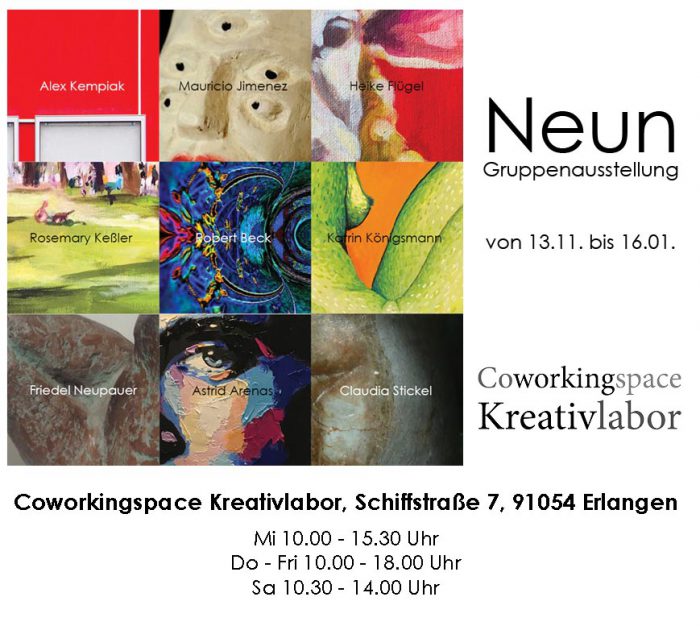 The group exhibition is taking place after all but I will miss the opening party which is always a great opportunity to meet the guests and have interesting discussions about the art works. Oh well, at least we are being able to open the exhibition. This time I am exhibiting three impressionist paintings.
The Kreativelabor presents works of regional artists that have exhibited in the gallery in 2020. Two new artists have joined the exhibition.
Come along to discover and support your regional artists!
Alex Kempiak (Photographie)
Mauricio Jimenez (Scupltor)
Heike Flügel (Artist)
Rosemary Keßler (Artist)
Robert Bleck (digital Artist)
Katrin Königsmann (Artist)
Friedel Neupauer (Skulptur)
Astrid Arenas (Artist)
Claudia Sticker (Sculptress)